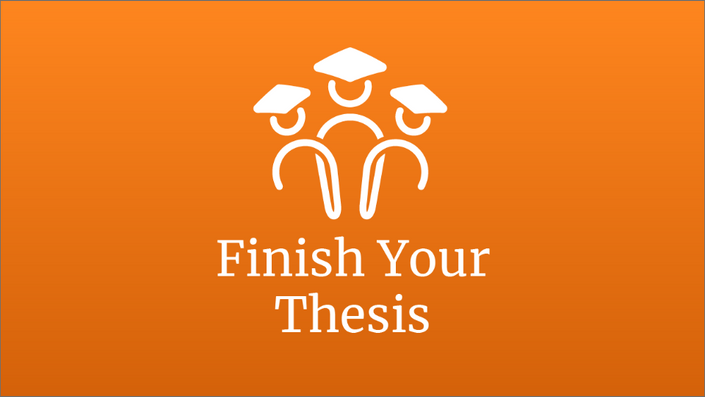 The Finish Your Thesis Program
The Best Thesis is a Finished Thesis
This course is closed for enrollment.
What is possible for you?
Relief.
Hope.
Excitement.
Freedom.
We all started graduate school to build our confidence to work in a field we are passionate about.
As the years go on, however, life happens.
During these times, when life puts you to the test, you may wonder:

"Do I have what it takes to get my thesis done?"
When you rise to this challenge you will not only finish your thesis, but you will also discover that you have what it takes to do so much more than you ever imagined.
What else is possible for you once you have finished your thesis?
You have come to the right place to find out.
This course is closed for enrollment.
"When Will You Be Done With Your Thesis?"
I get it.
At the end of my fifth year in a PhD program the one question that everyone asked me was "When will you be done with your thesis already?"
I remember feeling really embarrassed and just talking about something else because I had no idea when I would graduate.
I was terrified of disappointing myself and my family if I had to drop out after sacrificing so much time and money in graduate school.
In my sixth year, a physical injury forced me to cut down down to just 1-2 hours of work a day.
I wasn't sure whether I would ever be able to finish my thesis.
But I made a promise to myself, that if I found a way to finish my thesis, I would make it my mission to help other graduate students finish their thesis too.
I had to develop new time-management strategies while coping with my injury and, surprisingly, I became more productive than ever before.
By the end of my sixth year, I defended my thesis and I had three first author publications in peer-reviewed journals.
Unfortunately, I saw many of my peers drop out of their programs after sacrificing years of their lives in graduate school.

Worse, I found out that only 50% of doctoral students finish their Ph.D. thesis.
The other 50% drop out because they don't have the training and support to get their thesis done and advance their careers.
It was time to create a system that would not only offer practical strategies to finish your thesis, but a life-changing experience to discover your true potential beyond graduate school.
That's how "The Finish Your Thesis Program" was born.
This course is closed for enrollment.
You Can Get Your Thesis DONE Even If You Haven't Made Progress in Months or Years...
The strategies in the Finish Your Thesis Program and our vibrant online community have already helped thousands of students to finish their thesis.
With the combination of step-by-step training and our confidential online community you can also:
Gain confidence so you can rise up to the challenge of finishing your thesis,
Increase your productivity without working more hours,
Improve your energy and sustain your motivation,
Get the guidance you need from your supervisors and committee,
Speed up the writing process so you can get your thesis DONE.
EVERYTHING YOU GET WHEN YOU BECOME A MEMBER OF OUR FINISH YOUR THESIS COMMUNITY :
THE CORE "FINISH YOUR THESIS" PROGRAM, which includes all the communication, writing, time-management and productivity skills that have helped thousands of graduate students, just like you, from over 30 countries finish their Masters and Ph.D. thesis. After you join you will get access to the Core Program and Bonuses as long as you are in graduate school. See complete course curriculum below. (Value: $597)
6 STEP-BY-STEP IMPLEMENTATION TRAINING SESSIONS to help you create and action plan so you can start making progress on your thesis quickly.
(Value: $497)
MEMBERSHIP IN THE PRIVATE FACEBOOK COMMUNITY where you will get access to fresh content, action challenges to motivate you, and daily support from our vibrant community to help you stay accountable and productive. (Value: Priceless)
4 BONUS MODULES : 1) Tips to Begin Your Job search While You Are Still in Graduate School, 2) Simple Strategies to Overcome Writer's Block, 3) Latest Online Technology Tools to Boost Your Productivity and Stay Organized and 4) How to Prepare for your Committee Meetings and Thesis Defense. (Value: $297)
TRACKING SHEETS FROM PRIVATE CLIENTS: You will get access to the time-management sheets used with private clients to help you structure your days, achieve results faster, plan your long-term goals, and advance their careers. (Value: $297)
*LIMITED TIME BONUS* 6 MONTH LIVE GROUP COACHING PROGRAM where you will have the opportunity to discuss your goals and challenges in a small group setting and get live feedback from Dora and other community members. (*Spots in group coaching are limited and we are filling the spots on a first come first served basis*) (Value: $597)
Total Value: over $2000
Your Tuition: $297
Course Curriculum
WELCOME TO THE FINISH YOUR THESIS PROGRAM
Available in days
days after you enroll
INTRODUCTION (AVAILABLE WHEN YOU ENROLL)
Available in days
days after you enroll
This course is closed for enrollment.
Your Instructor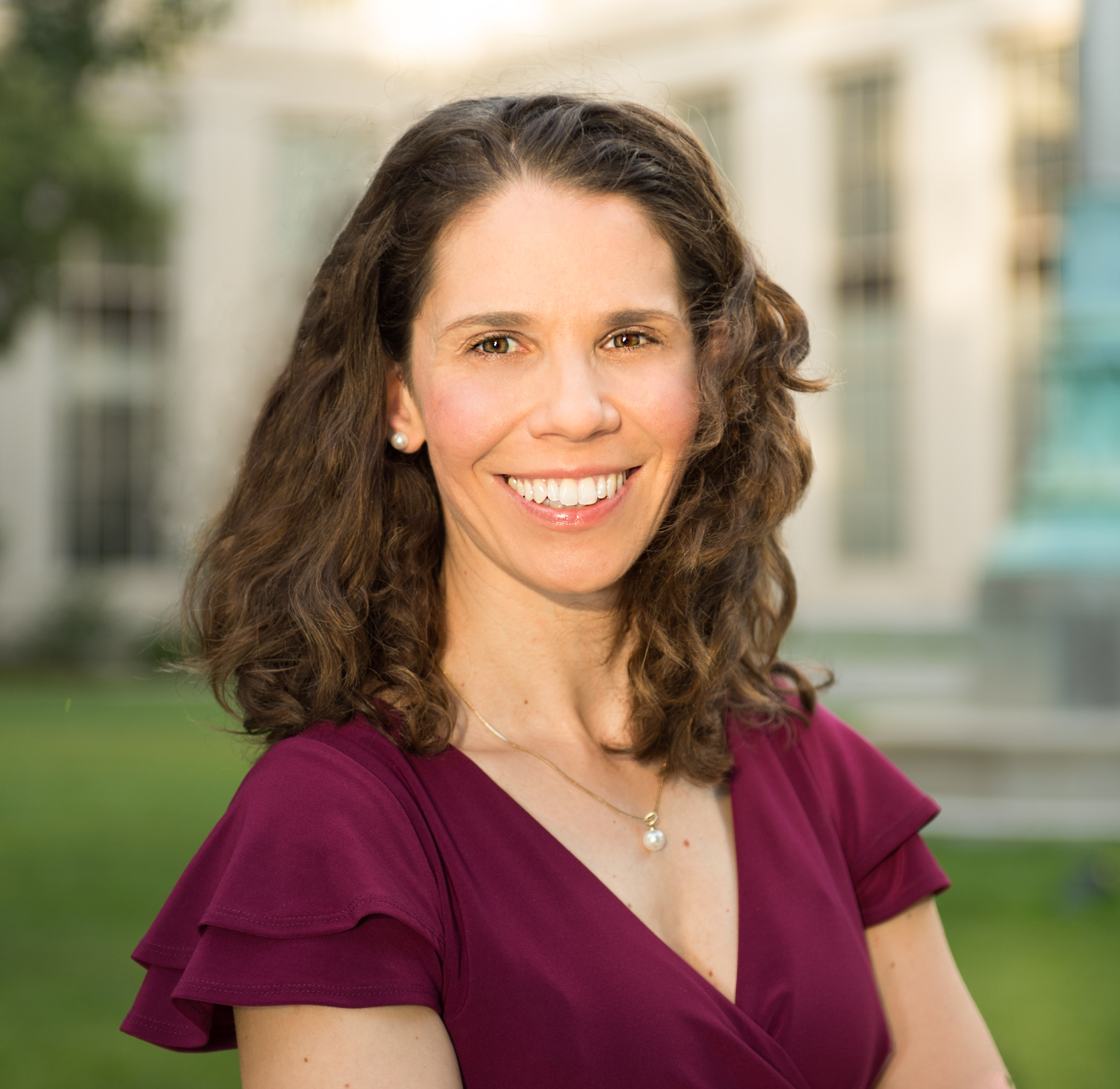 Dora Farkas, Ph.D. is originally from Budapest, Hungary. She completed her Bachelor's in Chemical Engineering and her Ph.D. in Biological Engineering both from the Massachusetts Institute of Technology (MIT).
After completing her Ph.D. Dora was the recipient of the Ruth Kirschstein fellowship from the National Insitutes of Health. She continued her research as a principal investigator in several clinical trials at Tufts Medical School in Boston. Dora has numerous academic publications in the areas of liver toxicity, drug-drug interactions, and pharmacoketics.
Dora is the Founder of the Finish Your Thesis Academy and has trained thousands of PhD students and PhD level researchers worldwide since 2009 through online programs, private coaching and live events.
This course is closed for enrollment.
Exciting Results from our Alumni
QUANG FINISHED HIS PHD THESIS AND IS NOW AN ASSISTANT PROFESSOR
"I thought I was the only one having these problems...As soon as I joined I felt relieved to find a community where people were open to discuss their problems even though we were from different disciplines....An immediate benefit I experienced was to have energy to pull together a 100 page thesis proposal... Being part of a community was great help to finish my thesis"
-QUANG EVANSLUONG, PHD, ASSISTANT PROFESSOR, UNITED KINGDOM
AVIV FINISHED HIS MASTERS THESIS AND IS NOW IN A PHD PROGRAM
Towards the end of my Masters thesis I was struggling with trying to get things done on time... Sometimes in academia we don't give legitimacy to struggling and the community in this program is a safe environment to share these problems...Nobody is ever going to make fun of you or judge you... The resources that Dora provides are very useful and you can apply them very quickly to your own situation and you don't have to read long books...When you become more productive and fulfill your goals, you become the person you want to be."
-AVIV SHARON, PHD STUDENT, TECHNION UNIVERSITY, ISRAEL
LEILI GOT A HEAD-START IN HER PHD PROGRAM AFTER COMPLETING HER MASTERS
"Before I joined the program I was quite stressed and I didn't know how to manage my time or my meetings with my supervisor...Now I am really prepared for the meetings and my supervisor really appreciated and liked that. The program is extremely helpful for me, not just in academia but also my life. Now I know how to stick to what I plan and that is the most important for me because I plan long-term and short-term goals. Before I was tired by the middle of the day. Now I have a lot of energy until the end of the day...I found the material very useful to help me with time-management, prioritizing, and productivity."
-LEILI GHAZI ZADEH, PHD STUDENT, POLYTECHNIQUE MONTREAL, CANADA
You are not alone.
We've got your back until you finish your thesis.
This course is closed for enrollment.
What I wish I had Known Before Entering Graduate School:
Only 50% of doctoral students get a PhD degree
The primary reasons that so many students drop out:
Time management problems, which lead to exhaustion and burnouts
Lack of motivation or loss of interest in research,
Lowered self-esteem and not feeling "smart enough"
Lack of mentoring or conflicts with supervisors. and
Loneliness and loss of motivation, due to lack of a structured support system.
The average length of time to finish a Ph.D. degree ranges from 6.7 to 12.7 years.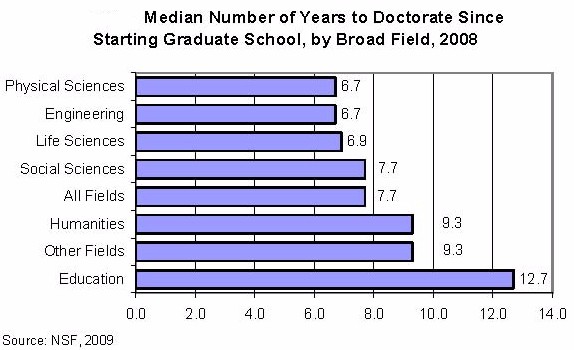 Quitting Your PhD Program Can Cost You Hundreds of Thousands of Dollars in Lost Income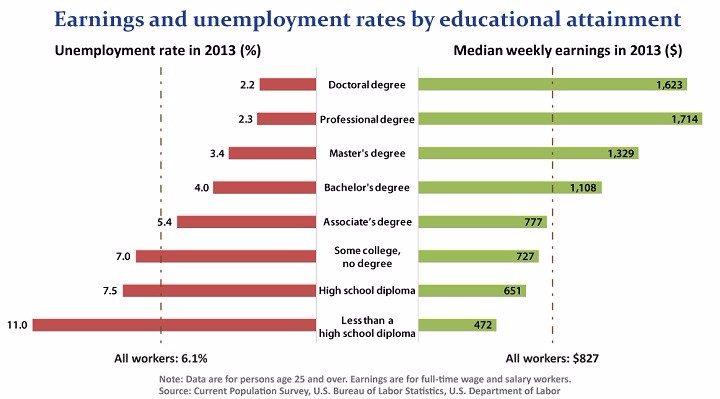 HOW IS THIS PROGRAM DIFFERENT FROM ALL THE OTHER THESIS WRITING PROGRAMS?
THE "FINISH YOUR THESIS PROGRAM & COMMUNITY" IS THE ONLY COURSE THAT ADDRESSES ALL AREAS OF STUDENT LIFE:
TIME MANAGEMENT SKILLS: You will discover the most effective strategies that have already helped thousands of graduate students to finish their thesis while juggling other responsibilities at work and at home. Instead of feeling like "you don't have time", you will have a structured system to stay on top of all your important goals for your thesis, work and personal life,
OPTIMIZING YOUR PRODUCTIVITY: Did you ever work for several hours on your thesis, but feel frustrated by the lack of progress? Being productive depends highly on how motivated and focused you are. The Finish Your Thesis Program includes strategies to activate your productivity daily, so you can make consistent progress.
RESOLVE CONFLICTS WITH YOUR SUPERVISOR, COWORKERS AND COMMITTEE MEMBERS: Getting the right guidance from your supervisor and committee are essential to your success.You will discover the most effective communication skills to get your supervisor and committee on your side, even if your relationship was difficult in the past.
IMPROVE YOUR WRITING SKILLS: Creating a finished thesis is your ticket to your diploma and the outside world. But how do you move past Writer's Block? By understanding the different stages of the writing process, and what to focus on during each stage, you will be able to create high quality publications and thesis in a shorter time-frame than you expected.
REDUCE STRESS AND IMPROVE ENERGY: Having high levels of energy is key to being more productive and having more fun with the people you love.Taking care of your health doesn't have to be expensive or time-consuming. The simple strategies in the program will help you to maintain optimal health even if feel like you have no time or money.
GET A HEAD-START ON YOUR JOB SEARCH: You came to graduate school to have better career opportunities to do work you are passionate about. You don't have to wait until you finish your thesis to take steps towards getting an offer for your dream job. In just a few hours a week, you can start exploring career options and creating a network of strong contacts, so you can have attractive job leads and offers by the time you graduate.
This course is closed for enrollment.
What successful professionals have to say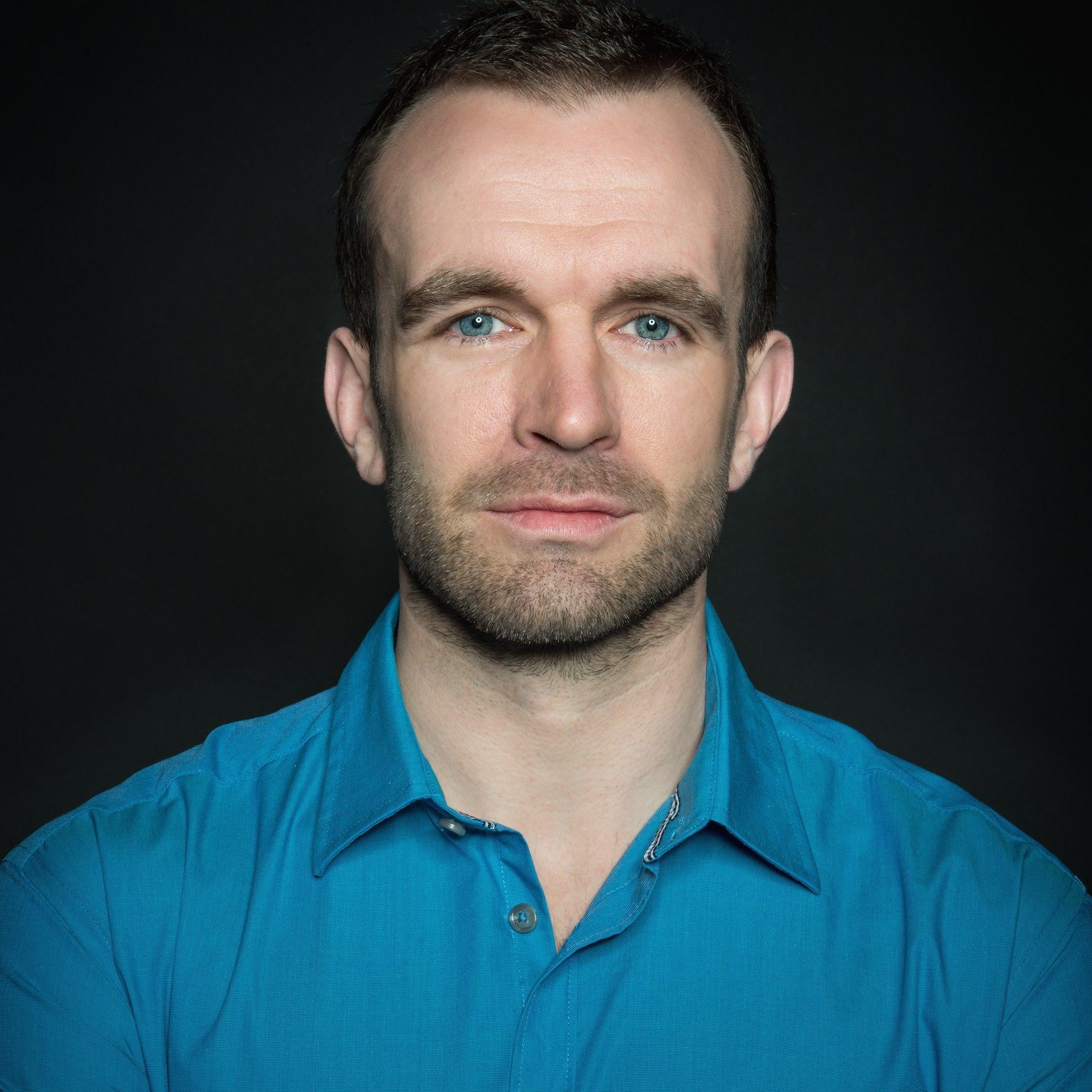 GET THIS PROGRAM NOW AND START IT RIGHT AWAY. YOU WON'T REGRET IT.
"I'm not a big fan of online programs for academics, but I was really impressed with Dora's Finish Your Thesis Program. Dora's program made me wish I could go back in time and write my thesis over again. Things would have been so much easier! The reason I'm such a big fan of the program is because it's not just about writing your thesis. The program covers everything from how to become more productive, to scientifically proven ways to stay focused, to dealing with difficult academic advisors, to writing high-quality publications. The Finish Your Thesis program really has everything you need to finish your thesis on time. I strongly recommend the Finish Your Thesis Program to anyone trying to get out of graduate school successfully. Don't be like everyone else and just hope that your thesis finishes itself. Get this program now and start it right away. You won't regret it."
- Isaiah Hankel, Ph.D., Internationally Recognized Speaker, Author, Founder, Cheeky Scientist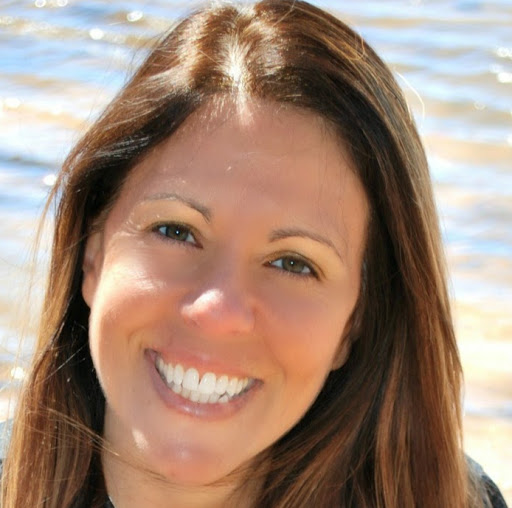 THE MOST COMPREHENSIVE PROGRAM THAT I HAVE SEEN FOR COMPLETING YOUR THESIS
"Dora's Course is the most comprehensive program that I have seen for completing your thesis. The content not only focuses on the "how to" of writing a thesis but also focuses on the mindset and psychology you need to complete this extensive project. In having already completed my thesis, I absolutely know this program would have been an invaluable tool in helping me complete my research, writing and dissertation presentation. Dora's Finish Your Thesis Program will not only help you complete your thesis but will help you finish your thesis soaring ready for the next adventure that life brings you!"
- Wendi Francis, Internationally Recognized Speaker, Author, Strategic Breakthrough Coach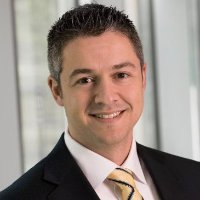 SUITED TO THOSE WHO NEED TO BRING STRUCTURE AND SOLID PLANNING TO THEIR RESEARCH
"The Finish Your Thesis Program offers practical advice on the most common problems graduate students face, like procrastination, conflicts with the thesis supervisor or how to plan your research. I really liked to see a module dedicated to taking care of your health, something very few people talk about and a great problem in academia. This course is suited to those students who need to bring structure and a solid planning to their research. You can expect great video intros (top notch quality) and detailed materials to read."
Julio Peironcely, Ph.D., Founder, Next Scientist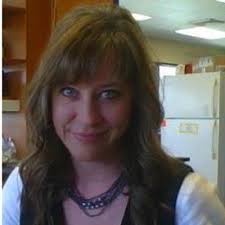 THE FINISH YOUR THESIS PROGRAM OFFERS A SYSTEMATIC APPROACH WITH PRACTICAL STEPS
"There IS no magic bullet for finishing a dissertation or thesis. Thinking back to my own experience as a burned-out graduate student, I might have balked at the idea of spending additional time on a course to help me get "unstuck." However, the Finish Your Thesis Program offers a systematic approach with practical steps, which will guide you to improve your productivity, communicate assertively, develop strategies for approaching publications and for completing your thesis/dissertation on time, maintain your physical and mental health during the process, begin your job search, and much more. The course is supported with live webinars, during which Dora answers questions and addresses difficulties encountered by attendees. Finish Your Thesis targets not only the writing process itself, but also an overarching change in mindset and attitude through lessons that will carry over into your professional career."
Michelle Capes, Ph.D., Freelance writer, and Founder, Adeptify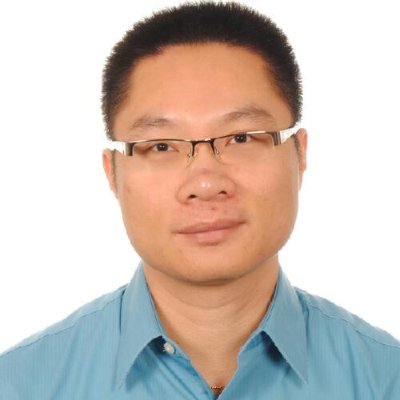 IF YOU WANT TO GRADUATE, THE FINISH YOUR THESIS PROGRAM AND THE ONLINE COMMUNITY WILL BE REALLY HELPFUL FOR YOU TO STAY MOTIVATED AND COMPLETE YOUR DEGREE
"One of my fears before joining the Finish Your Thesis Program was that I would not be able to graduate on time. I felt stressed and this led to a lack of motivation. After I started the program I became more productive and I learned to focus on the tasks that were helping me to finish my thesis. I developed a new routine, I write every day, and I see my thesis coming together. The online community was very inspiring because I saw that I was not the only one having problems in graduate school. I learned that if others can make things work out, so can I. If you want to graduate, the Finish Your Thesis Program and the online community will be really helpful for you to stay motivated and complete your degree."
Quang Evansluong, PhD, Assistant Professor, United Kingdom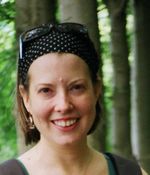 DORA WILL GET YOU ON THE RIGHT TRACK WITH YOUR THESIS AND CAREER
"Lots of us, when we have trouble getting something done, turn to reading more about the topic. But sometimes you don't need more information. This makes me wary about online classes, because there's the risk that I'll just read more and not actually do anything, but this course includes that crucial action part. Dora will get you on the right track with your thesis and career. When I worked with Dora as a coach, she did a fantastic job to help me figure out what I needed to do. She knows how to keep people accountable, but accountable for realistic goals, not the impossible demands we place on ourselves as researchers. Dora also has great advice about how to take care of your health before you turn into a burnt-out mess. (And if you're a burnt-out mess, she can definitely help!)."
Jessamine Price, MFA, Writer, Editor, Writing Coach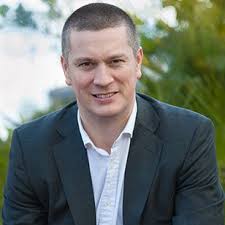 THE MATERIAL IS ROAD-TESTED AND PROVEN TO WORK
"Dora's Finish Your Thesis Program is an essential programm for anyone who wants to complete their thesis on time and to the highest standard. I wish that I had access to this type of material when I completed my dissertations as it includes everything I could have possibly needed -and critically the material is road tested and proven to work.I would recommend Dora's programme to anyone who wants to compete a thesis or dissertation to the highest possible standard. "
Michael Smith, Personal and Professional Coach, Speaker, Author, Co-Founder, Developed Edge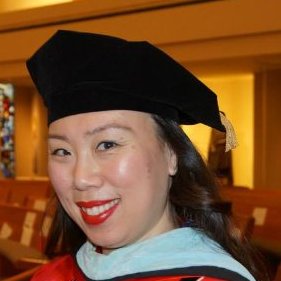 DORA'S PROGRAM WILL ASSIST YOU IN CREATING YOUR OWN INDIVIDUALIZED CONCRETE PLAN
"As a recent doctoral candidate, who successfully completed her thesis, I genuinely wished I had this program from the beginning of my journey to guide me through the process. While subscribing to an on-line course might seem time consuming,this program will assist you in creating your own individualized concrete plan to maximize the amount of time actually spend on completing your thesis. Concise on-line video segments with accompanying written, downloadable text, provides a platform for all learning styles to prepare your proposal, outline your research and completing your thesis once and for all. The Finish Your Thesis Program packs in all the necessary advice and guidance needed to finish your thesis while maintaining your health and, most importantly, your sanity"
Elaine Alden, Ed.D., Mathematics Coach
This course is closed for enrollment.
What successful students have to say


I WAS IN MY 5TH YEAR OF MY PHD PROGRAM WHEN I ENROLLED IN THE FINISH YOUR THESIS PROGRAM AND IT WAS THE BEST DECISION I EVER MADE.
I was in my 5th year of my PhD program when I enrolled in the Finish Your Thesis program and it was the best decision I ever made.I felt a lot of pressure to finish my thesis, but without support it was difficult to know where to start writing and keep myself motivated through the setbacks. One of the immediate benefits I experienced after enrolling was that I was able to write 30 pages of my thesis within a few weeks. The organizational skills I learned helped me to let go of my perfectionism and get my thoughts on paper. It felt incredible having written so much in such a short time-frame! In addition, I always felt a huge wave of motivation after the live webinars, and I am still using those strategies to stay productive. What makes this program unique is that the material is well organized and presented cohesively. The online community also provides an incredible atmosphere of motivation and companionship with other fellow program members, and you will feel like you found the long sought-after support group that you've been hoping for through all these years of graduate school."
Christiane Rudmann, Ph.D. Student, Passau University, Germany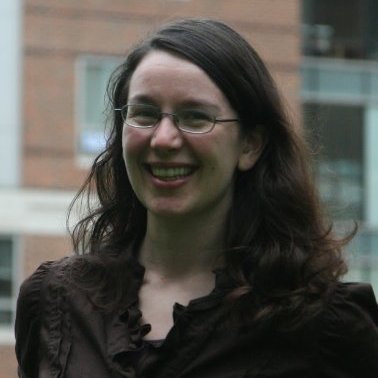 I AM FEELING MORE ENERGETIC AND I GRADUATED A SEMESTER EARLIER THAN I EXPECTED
"Like many other graduate students, I found it challenging to get motivated and stay motivated. Sometimes I felt guilty about not working hard enough and disappointing my supervisor. Just a few weeks after enrolling in the Finish Your Thesis Program I became more organized, and I started using the strategies and planning sheets in the course to plan my experiments and book my equipment. This helped to get more make progress faster, and I feel more energetic in my research – it's sometimes even fun! The Facebook group was very supportive, and it was a safe place where we could all talk about the things that were hard. This community helped me to realize that I was not the only one having trouble, and it was good to see other people speak candidly about their challenges. The confidence I gained from being in the program helped me to prepare better for presentations at conferences and meetings with my supervisor and committee. I am feeling more energetic, and I am graduating a semester earlier than I had expected!"
Holly Johnsen, PhD Student, MIT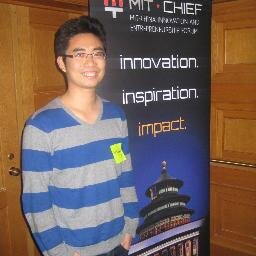 WITH THE STRATEGIES I LEARNED IN THE PROGRAM I AM NOW ABLE TO MAKE CONSISTENT PROGRESS ON MY WRITING AND I FEEL AT LEAST TWICE AS PRODUCTIVE AS BEFORE.
"Before joining the Finish Your Thesis program I frequently felt like I was not making enough progress on my thesis, and it was difficult to manage my time efficiently. I am not a native English speaker, and scientific writing was challenging for me. With the strategies I learned in the program I am now able to make consistent progress on my writing and I feel at least twice as productive as before. The resources and the support I received from the Facebook community and live webinars also helped me to become more confident and I am on track to graduating in a few months."
Yuxiang Tan, PhD Student, Boston University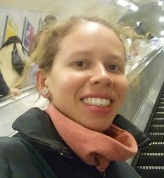 I LIKED THE COURSE MATERIAL, AND WHEN I IMPLEMENTED THE TIPS FROM THE MODULES, THEY WORKED EVERY TIME
"After I started the Finish Your Thesis Program I became more self-confident about finishing my PhD. I found the beginning of the program especially motivating because I learned that almost everybody goes through the same problems in graduate school, and you need to have a different mindset to succeed. I liked the course material, and when I implemented the tips from the modules, they worked every time. The questions in the material helped me to plan my PhD thesis and stay committed to what I want for my career. The part that teaches how to deal with the supervisors was really helpful! I realized I didn't know how to ask for help and this made it difficult for my supervisor to support me. I am now more assertive and my supervisor is more willing to help me to finish my thesis. If you care about your PhD don't waste more time with the same problems (lack of motivation, problems, bad supervisor etc). If you want to solve these problems the Finish Your Thesis program will show you how to get over them so you can graduate."
Cynthia Vanessa Henrique, PhD Student, CBPF, Rio de Janiero, Brazil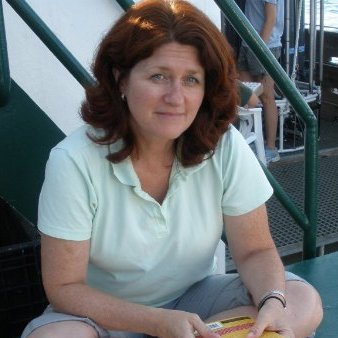 SIMPLY...THERE'S NO OTHER PROGRAM WITH THIS KIND OF DOWN-TO-EARTH ADVICE, AND IT WORKS
"The Finish Your Thesis Program helped motivate me more than words can describe. I was amazed at how much my productivity improved just within the very first week. Simply… there's no other program with this kind of down-to-earth advice, and it works. I have overcome my fears about not being "good enough" to finish, and I realized that there are lots of other people dealing with the same struggles I have. Just knowing that I wasn't alone in my struggles gave me added confidence and renewed my commitment to finish. Dora's presentation style is great and I also really liked being able to interact with the other participants in real time during the live webinars. The information presented was outstanding, and I do feel like I'm part of this community. Everyone cares about each other and I can't wait to congratulate each other as we finish. I'm much more confident and enthusiastic about finishing my dissertation after participating in this program, and as a side benefit, I'm also a happier and healthier person after incorporating exercise and healthy eating and sleeping habits into my life. Don't hesitate, you'll be so glad you joined!"
Mary Abercrombie, PhD, Instructor, Florida Gulf Coast University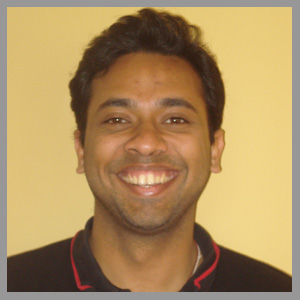 I LOVE THE FACEBOOK GROUP SINCE I GOT TO LEARN SO MUCH FROM OTHERS AS THEY SHARED THEIR EXPERIENCES WHOLE-HEARTEDLY.
Since joining the Finish Your Thesis program, I have developed a can-do attitude towards my research and life. I have drawn up a thesis structure which my committee have approved, and my main supervisor said that I have turned a corner after struggling with my results last year. I am now more positive and have become more confident with respect to my research, and I have developed a critical thinking approach that has made me more assertive during group discussions. The live webinars provided strategies and a structure that we could implement to help us complete our thesis soon. I loved the Facebook group, since I got to learn so much from others as they shared their experiences and resources whole-heartedly. Their encouragement was heart-warming and I am very grateful for their presence in my life. The Finish Your Thesis Program has made me richer as an individual, and helped me realize my strengths as a person, and become a better version of myself."
Durgaprasad Iyer, PhD Student, University of Cape Town, South Africa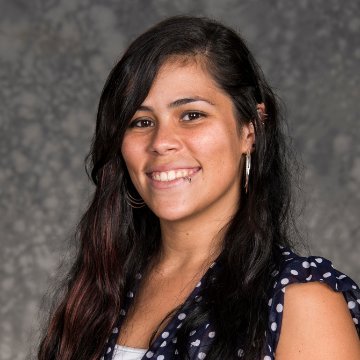 THE KIND AND UNCONDITIONAL SUPPORT FROM THE ONLINE COMMUNITY HAS BEEN SO HELPFUL DURING THE GOOD AND THE BAD
"When I first learned about the Finish Your Thesis Program I was not sure whether it was right for me, because I was not at the writing stage yet. Now that I finished the course, I can only share my own excellent experience with Dora and the program. If you need help getting organized to get stuff done and could use not only helpful strategies, but also a supportive environment, this is the program for you. Not in the "writing stage" of your thesis? No problem, I joined well into the "research stage" of my project and the skills I learned in the program have been incredibly helpful to organize my data acquisition while at the same time begin the writing process early. I am now organized, motivated and focused. The kind and unconditional support from the online community has been so helpful during the good and the bad, and it is amazing helping these talented men and women succeed. Based on what I know from my graduate school experience and what my friends and colleagues share about their own, I'd say the Finish Your Thesis program will provide you the productivity skills and supportive environment you need to finish your thesis and graduate. "
Ileana Freytes-Ortiz, PhD Student, University of South Florida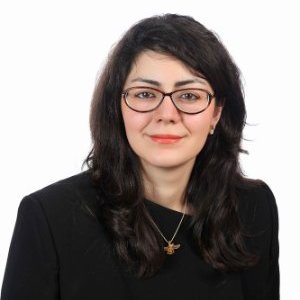 I am so glad I joined the Finish Your Thesis Program early in my PhD studies, and I have already highly recommended it to other graduate students
"This program has been incredibly helpful for me to succeed in academia and life as well. Before joining the program I felt stressed and I didn't know how to manage my time and the meetings with my supervisor. Now I always prepare a detailed plan for the meetings, and my supervisor really appreciates it because it shows that I respect her time. I am more productive now than I was before joining the program because I know how to prioritize and manage my energy do I can stayed focused for the whole day. The Facebook community was one of the best parts of the program because it gave me the opportunity to connect with an international community of students and Dora and get daily support for my work. Whenever I posted any questions to the group I got a response very quickly. I am so glad I joined the Finish Your Thesis Program early in my PhD studies, and I have already highly recommended it to other students."
Leili Ghazi zadeh, PhD Student, Regenerative Medicine, Montreal, Canada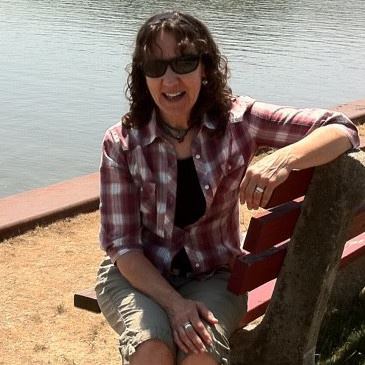 Give yourself the gift of confidence through this timely and needed online course
"Dora Farkas has been instrumental in guiding me through the tenuous process of writing my Ed.D. thesis. Dora's Finish Your Thesis Program comprehensively explains what is needed to bring your mind and body together holistically, to approach one of the most academically challenging educational pursuits in one's academic lifetime. These modules can also extend beyond ones graduate work and be translated into lifetime skills that can carry one through work and personal relationships. Through mindful and deliberate attention to the questions, vignettes, and actionable goals in each module, the task of writing your thesis becomes less daunting. Give yourself the gift of confidence through this timely and needed online course that will provide the necessary tools and strategies for realizing your academic dream."
Colleen Fritze, Doctoral Candidate, Northeastern University
This course is closed for enrollment.
This Program is for you if you:
Are committed to finishing your thesis,
Want to improve your time management skills and make consistent progress,
Would like to get guidance from your supervisor and committee,
Are ready to improve your energy and focus on your thesis, and
Would like to speed up the writing process and get your thesis DONE.
This Program is not for you if:
Are not sure whether graduate school is for you,

Have not started graduate school yet,

Are trying to decide between Masters or PhD-level programs,

Your thesis is due in less than 2 months, or

Finished writing your thesis
Still wondering if this program is right for you? Please see Frequently Asked Questions (FAQ) below, or send questions to [email protected]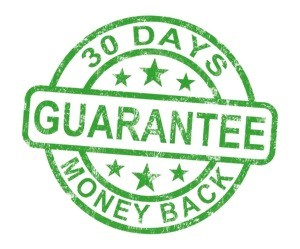 30-day "No Questions Asked"
100% money back guarantee
You have nothing to lose except stress, anxiety, frustration, and sleepless nights.

This course is closed for enrollment.
Frequently Asked Questions
How long does it take to complete the course?
The Finish Your Thesis Program has 6 modules, and you will get access to one module every week as soon as you enroll in the course. I know that you are busy, and you will get access to the best productivity tips in week 1, so you can start seeing results very quickly.
What if you are not a native English speaker?
You are in good company, because we have students from over 30 different countries in the program. English is not my first language either, and I understand the challenges of having to do research and write publications in your non-native tongue. The course material is summarized clearly in the workbooks so it is easy for non-native English speakers to follow, During our previous enrollment periods we had graduate students from 30 different countries At our live group coaching sessions questions will be typed into in the chat box, so it will be easy for both native and non-native English speakers to understand Live group coaching sessions will be presented at an easy-to-follow pace and recorded so you can review them at your own pace
What is the time commitment if you enroll in the course?
The Finish Your Thesis Program was designed for the busy graduate student lifestyle, and the material is condensed into 6 easy-to-read workbooks, short videos and implementation training sessions. Each module takes only 1-2 hours.
How can you protect your privacy?
If you join the group coaching program, you can submit written questions in the chat box, but you may use a pseudonym when registering for the webinar to protect your privacy. You have the option to join our private Facebook group (which is a secret group), and only other members see your posts. Some students decide to set up a separate Facebook account for the Finish Your Thesis Program. The advantage with this option is that when you log into facebook, you will not be distracted by notifications from other groups you are part of.
Is this course applicable to your field of study?
Yes, this course is based on success stories from graduate students from over 40 different fields of study including mathematics, life and physical sciences, engineering, humanities and social sciences. The strategies in the program you will help you to become more productive regardless of your field of study.
When does the course start and finish?
The course starts now and you have access to it as long as you are in grad school! It is a completely self-paced online course - and you can watch it and implement it according to your own time-line.
What information is included about staying healthy in graduate school?
The program provides suggestions on how to reduce stress, improve nutrition, and prevent injuries related to excessive typing in graduate school. The program does not provide medical advice, and any health-related information in the program is based on my opinion and is for information purposes only. The program is not intended to be a substitute for professional medical opinion, diagnosis or treatment. Always seek the advice of a physician or qualified medical professional.
How do you get the most out of the Private Facebook group?
Our private and exclusive Facebook group already has members of the Finish Your Thesis Community who have taken the course. Through this community you can get daily support from other students and me to help you overcome challenges in graduate school. The more you participate by asking questions or offering support to other students, the more you will get out of the group.
How long do you have access to the course?
After enrolling, you have unlimited access to this course for as long as you like - across any and all devices you own.
What if you fall behind?
I understand that you have a busy life, and you have access to the material as long as you are in grad school. You can study the course materials at your own pace, so there is no such thing as falling behind. Implement the strategies and tips when they seem most useful, so you can finish your thesis on your own time-line.
At what stage of graduate school is the Finish Your Thesis Program most helpful?
We have had students who just started their graduate programs, and we also had students who joined the course in their last semester. The skills you learn in the course and the interactive support network will help you to manage your time better, reduce stress and become more productive at any stage of graduate school.
Will this program be helpful if you are not writing your thesis yet?
The time management, productivity, and communication skills in this program will help you during the research stage and the writing phase of graduate school. We have students who are early in their graduate programs and the strategies in the Finish Your Thesis Program helped them to become more efficient with their research so they could begin writing their papers sooner.
How will this program help you with the writing process?
This program will teach you time management and productivity strategies to help you stay motivated and focused so you can make consistent progress on your thesis. I also have two bonuses that will be especially useful for you as you write your thesis: 1) "12 simple strategies to overcome writer's block and finish your theses and manuscripts" will help you to write you manuscripts more efficiently and 2) " The latest online technology tools to help you boost your productivity and stay organized" will show you free or low-cost online tools to help you organize information for your thesis to make the writing process more efficient.
How does the Group Coaching Program work?
The Group Coaching program is 6 months long. We will have monthly live training sessions, which include open Q&A. You can submit your questions in advance, and Dora will answer them anonymously during the training. Group coaching sessions will usually be on a Friday at 1pm EST. You will get the exact date approximately 2 weeks in advance. All group coaching sessions will be recorded so you can view them anytime.
DO YOU HAVE A REFUND POLICY?
I am fully committed to helping you to finish your thesis as efficiently as possible. You can try out the program for the first 30 days of the course. If you decide that the course is not for you, you get a 100% refund, no questions asked.
You have a specific question I have not addressed
If you are interested in this course but I have not addressed your question, please send an email to
[email protected]
This course is closed for enrollment.
Are you unsure about how this program will help you?
Listen to the benefits of the program from professionals who work with PhD students:
"Dora's Program Gives You Step-by-Step Instructions on How to Finish Your Thesis"
Isaiah Hankel, Ph.D., Internationally Recognized Speaker, Author, Founder, Cheeky Scientist
"Dora's Program Will be the Coach That You Need to Get to the Finish Line"
Elaine Alden, Ed.D.,Mathematics Coach
The Perfect Thesis Does Not Exist.
The Best Thesis is a Finished Thesis
This course is closed for enrollment.